EDM Services
Wire-EDM, Conventional EDM, and EDM-Drilling.
Wire-EDM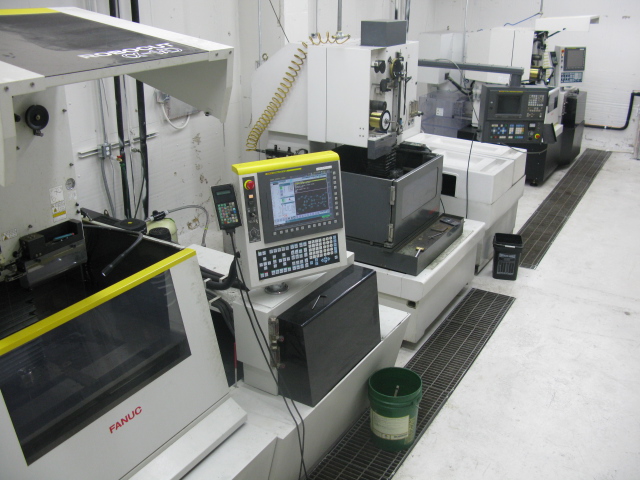 Our high accuracy wire-EDM machines position to the thousandth of a micron using glass scales for closed loop, true positioning accuracy.  Part accuracy is simply incredible!
Touch screen, thermal compensation, servo water level control, Ethernet drag and drop programming as well as remote monitoring of the machine from the control.
The machines can automatically determine the thickness of the part while cutting, virtually eliminating wire breaks while increasing accuracy.  The features of this new machine are drastically improved from our five-generation old machines that we started our EDM business with.